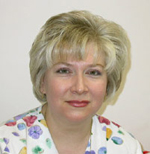 Kathy
Dental Assistant – with our practice since 1999. We are lucky to have such an experienced surgical assistant. Kathy joined the practice after assisting and managing the Faculty Group practice at Tufts University Dental School for 19 years. Kathy is renowned for her amazing memory recall of historic events and details of our dental practice. She follows all major sports, but lives and dies over the exploits of her beloved Patriots football team. She is a master of sports trivia. In her spare time she enjoys baking and is always interested in exchanging outstanding recipes.
---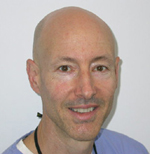 Steve
Dental Hygienist – graduated from the hygiene program at Middlesex Community College with a 3.9 GPA. A Phi Theta Kappa member, his regional board scores were 95 on the written and a 100 on the clinical. While at school he also earned his certification in local anesthesia. Steve brings a high degree of professionalism to his position having worked in other fields prior to his current career in hygiene. He is married to an elementary school teacher, has one son, and enjoys music, exercise, and tackling construction projects on his house.
---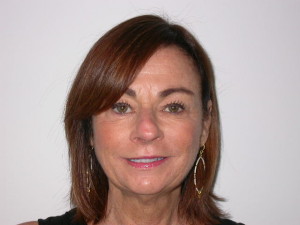 Kris
Practice Administrator – Kris is joining our practice with many years of experience in dental practice management. Kris is knowledgeable about different insurance plans and the nuances of our Dentrix software. Kris comes to us with a desire to make every patient feel welcome and comfortable. She enjoys walking with her beloved Bassett Hound "Abbie," hiking challenging trails, working through the New York Times crossword puzzle, and especially spending time with her husband, grown children, and grandchildren.
---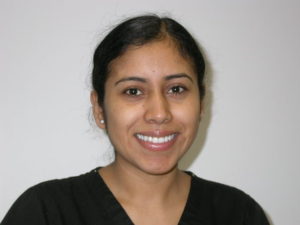 Karen
Dental Assistant – Karen grew up in the Boston area, graduated with high honors from High School and speaks fluent Spanish. She attended two semesters at Suffolk University, but then changed course and graduated from Dental Assisting School in 2011. She has experience assisting in both Periodontics and general dentistry. When not working, Karen enjoys spending time with her young daughter, volunteering for special needs individuals, and dabbling in real estate.
---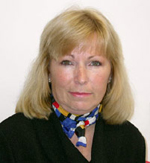 Diana
Practice Administrator Emeritus – retired on June 30, 2016 after 29 years and 8 months with the practice. We hope that Diana will occasionally fill in for staff vacations or illness, assuming she is not sticking her toes in the sand. Diana has worked with Dr. Orr since he began his practice in 1986. Highly knowledgeable about practice management software and insurance issues. Diana will be happy to help you with any special scheduling, insurance, or other financial concerns. Diana's warmth and professionalism are immediately apparent to all that interact with her. When not in the office, she studies yoga, enjoys her grandchildren and coastal Maine, and is an avid reader.
---